STOP SPAM !
JUNK eMail MUST BE STOPPED
&nbsp
Junk eMail (Spam) is annoying, wastes your time and is mostly scams and illegal.
NEVER REPLY OR BUY ANYTHING YOU RECEIVED FROM A SPAM MESSAGE.
&nbsp
AVAILABLE TOOLS to help stop spam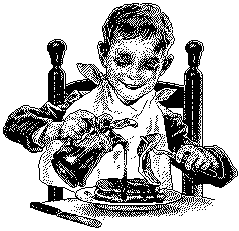 Spam Gourmet: www.SpamGourmet.com
It will eat all your spam
Don't give you real email address to potential spammers.
It allows you to create disposable email on the fly that cannot be spammed because it will self destroy. An excellent service.
Once registerd, you can create create an email in the fly, whithout going back to the web site, the email you create will specify the maximum number of messages you want to receive for the given email address. With advanced management you can reset the number of messages you want to be able to receive from now on a given email, and define trusted senders.

Cloudmark SpamNet: www.SpamNet.com
Filter out Spam from your MailBox with Napster technology.
I have stopped using SpamNet since even the basic service is now subsciption based, and no longer free as instead was advertised and intended in their web site.
A community based spam filter, that will filter out messages when other users have marked it as spam. It produce a message ID that is used to identify a message. After a spammer sends millions of messages as spam, once first member in the community that receives the spam message and marks it as spam, all other members of the community will filter out the specific message automatically. A great idea.

My personal opinion
WHAT IS THE BUSINESS MODEL OF THE SPAMMERS ?
I just would like to know how many people respond to spam email offering Viagra. I would NEVER do business with somebody that sent me spam (or that wrote to me "this works, make mony quick, ...").

White list (receive email only from thrusted senders you have already approved) do no not work, because they will prevent you from receiving email from people you don't already know, that is one of the main uses of eMail.

Black list (preventing specific senders from sending you email) clearly does not work, because spammers change the senders address every time, and forge them continuously.

Filters (stopping email with specific words in the subject or message text) do not work, because spammers forge headers and use various T*r-i_k~s to evade filters

Opt out is absurd, since 99% of the time I get junk mail I have NEVER signed up with any partner. Most of the opt out links at the bottom of spam mail, do not work, and they are instead used to verify your email and spam you even more.

If any user did sign up for spam mail (that is almost impossible) the sender must be able to prove this with the record of the signup (but this can be forged too so, it is not a good way to ensure validity)
A REGULATION IS REQUIRED, so that junk mailers can be stopped and prosecuted.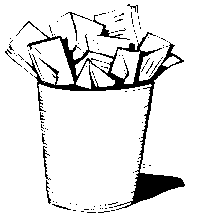 PUNISHING SPAMMERS IS NOT HARD IF WE REALLY WANT TO.
The only thing all the spammers really want from us is money. In order to be able to receive money they give DETAILED instruction on the email or on the link they advertise on how to send them money (or subscribe to whatever, ...). I am sure that EACH one of them can be tracked down in this way, this is where we should start fighting spam.

A law office should be estabilished and funded by government and comunity to prosecute ALL spammers, after verification of spamming activity. A registry should be set up for spam messages, every user can contribute sending spam messages it receive to the office. The office should identify the senders of the spam messages and prosecute the senders (as persons and not business) based on the number of junk messages sent.

Spammers must send email with a valid reply address, so that they can be identified. And should keep record of the alleged subscription to the very service they are offering by ALL the email address they send to. Not complying with this should make the penalty for spammers much worse. (Every message sent can always be traced back to the sender with the proper tools)